Jennifer Gottlick-Lazo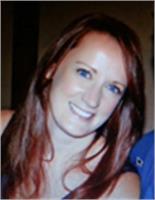 Jennifer began the practice of yoga as a way to physically challenge herself and to relieve her own stress and anxiety. She developed a deep love of the practice and discovered how beneficial it can be physically, mentally and spirituality. She made the life changing decision to leave her job in the health care industry to focus on deepening her knowledge and sharing the benefits of yoga. She completed her 200 hour RYT through Onyx Yoga Studio. Jennifer developed a knack for the subtlety of anatomy and alignment in the asana. She has the gift of being able to offer her students cues on how to move from the inside and with the breath. She offers options and teaches modifications so every student has something to do. Jennifer has a welcoming and supportive presence. She teaches in a way that has students feeling safe and inspired. Jennifer extends her deepest gratitude to her teacher Shannon Elliott, for her support and encouragement along this journey. She also has gratitude and love for all of her teachers, past, present and future.
Jennifer Gottlick-Lazo instructs the following:
Level 1 moves through physical postures at a very moderate pace, usually starting with a sun salution series. Level 1 offers verbal instruction in alignment during the flow, but less than you will find in Beginner Basics, and more than you will find in Mixed Level. Often included is chanting, pranayama (breathing exercises), yoga philosophy and meditation. All levels of practitioner are welcome at Level 1 classes, including Beginners, although those very new to yoga should bring an understanding that the class will be moving and flowing.




The basic principles of Yoga and the foundational poses that make up a typical class are taught with an emphasis on correct alignment, often with the use of props and modifications. Clear and complete instruction is given for postures, breath-work and Yogic philosophy. Open to all, from very new beginners to more experienced practitioners who want to return to the basics.




Yin is an internal, passive, colling, and downward practice. We wake up the subtle channels while playing with a contemplative, non- reactive quality in the mind. Poses are passively held for longer periods, working on the deep connective tissue, fascia, and joints Yang is an engaging, dynamic, external, warming, and upward practice. This will strengthen and invigorate the body and mind. We will most often be doing a bit of Yang to begin and will shift into a reflective Yin practice to close. This combination will be sure to leave you balanced, open, and refreshed.