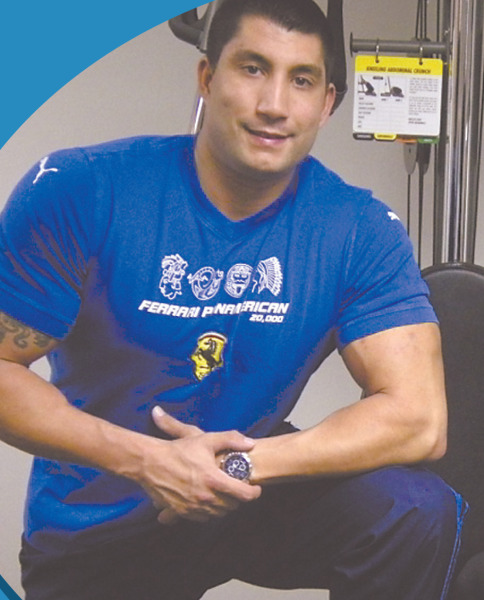 JASON BRUNO 1977-2014
Onyx Mind Body is proud to announce the establishment of the Jason Bruno Memorial Scholarship Fund. This was made possible through the generous donation of a close friend of Jason's. This friendship began when he met Jason here at Onyx Mind Body. Jason was teaching classes shortly after Onyx Mind Body first opened its doors. Jason was a familiar face at Onyx Mind Body as he took yoga classes and could be found at several of the Friday special Meditation Events. Jason was a dedicated fitness instructor who believed people should be as spiritually fit as they are physically. To this end he worked closely with his students and clients developing strong friendships while encouraging their fitness objectives. His love, dedication and loyalty to all who knew him will be missed.
Please join us in growing this Fund as a tribute to Jason and to allow his spirit to be forever present with us. Proceeds from the Scholarship Fund will support students seeking to further their mind-body training with local yoga and pilates training programs here at Onyx Mind Body. We also hope to use the fund to introduce programs that will enable new students to see the benefits of how a mind-body experience can enhance their lives.
PLEASE FILL OUR THE FOLLOWING FORM IF YOU ARE INTERESTED IN CONTRIBUTING TO THE MEMORIAL FUND OR YOU ARE INTERESTED IN APPLYING FOR A SCHOLARSHIP. WE WILL FOLLOW UP WITH YOU AND THANK YOU FOR YOUR INTEREST.
Alternatively, donations can be sent to:

Jason Bruno Memorial Scholarship Fund
C/O Affinity Federal Credit Union
1520 US Route 206
Bedminster, NJ 07921